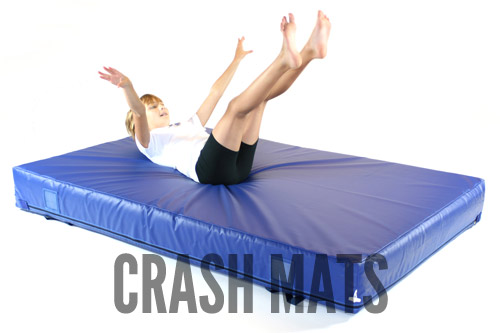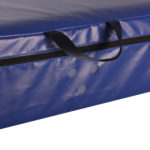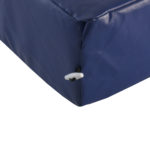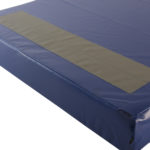 Crash Mats
The Gym-Master Safety Mattresses/Crash Mats are an essential addition to your safety apparatus.
These safety mattresses have a high resilience combustion modified polyurethane foam inner which is encased in a heavy duty, flame retardant PVC cover. This provides the perfect degree of impact compression, through breather holes on the outer casing.  These allow air to expel in relation to the level of downward momentum, providing a safe cushioned landing area.
Multiple Safety Mattresses can be safely laid in groups thanks to side toggles providing the option of securely tying several mats together, and carry handles allow the easy transportation from one area to another. Zip fasteners make for an easy removal of the outer casing, should the need arise.