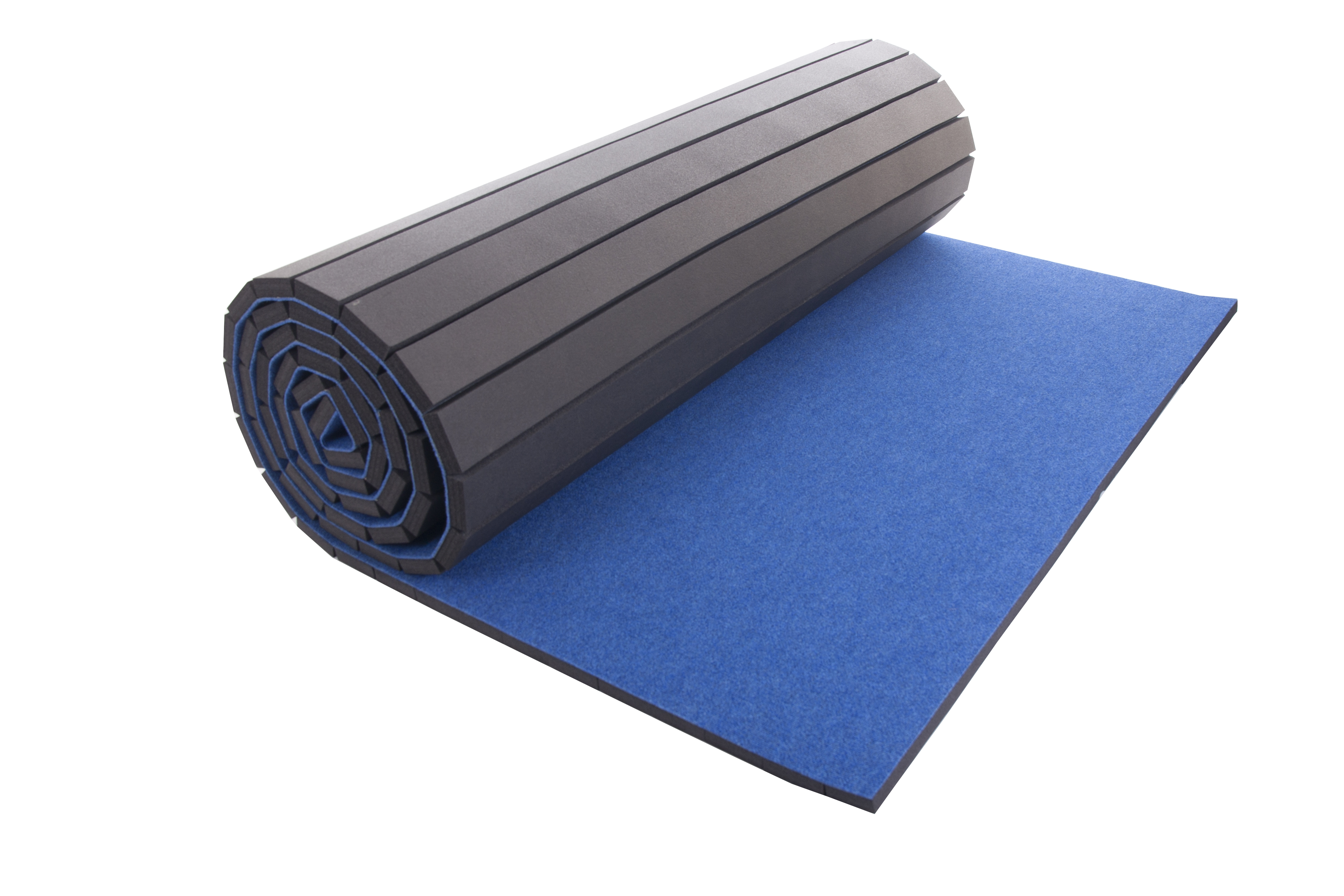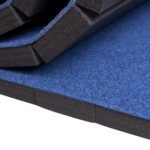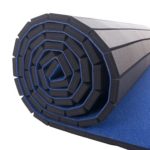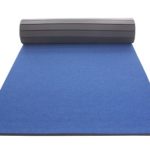 Carpet Roll Mat
These carpet topped mats have long been popular in gymnastic clubs for their ease of use, durability and lightweight design.  Many schools, clubs and gyms use these mats for their gymnastic training and our competitive pricing means that any club can afford to have their own floor training area. 
To make the rolling method possible, cuts must be made in the foam on the back side of the mat.  As we manufacture all of our mats by hand, our expert operators make a perfect cut every time whilst leaving the carpet layer untouched.  This produces a fold that won't fail over time.
The carpet roll out system allows gymnastic floor areas to be set up or taken down in minutes: perfect for multi-purpose facilities where mats need to be moved in and out of the room frequently, such as in schools or leisure centres.